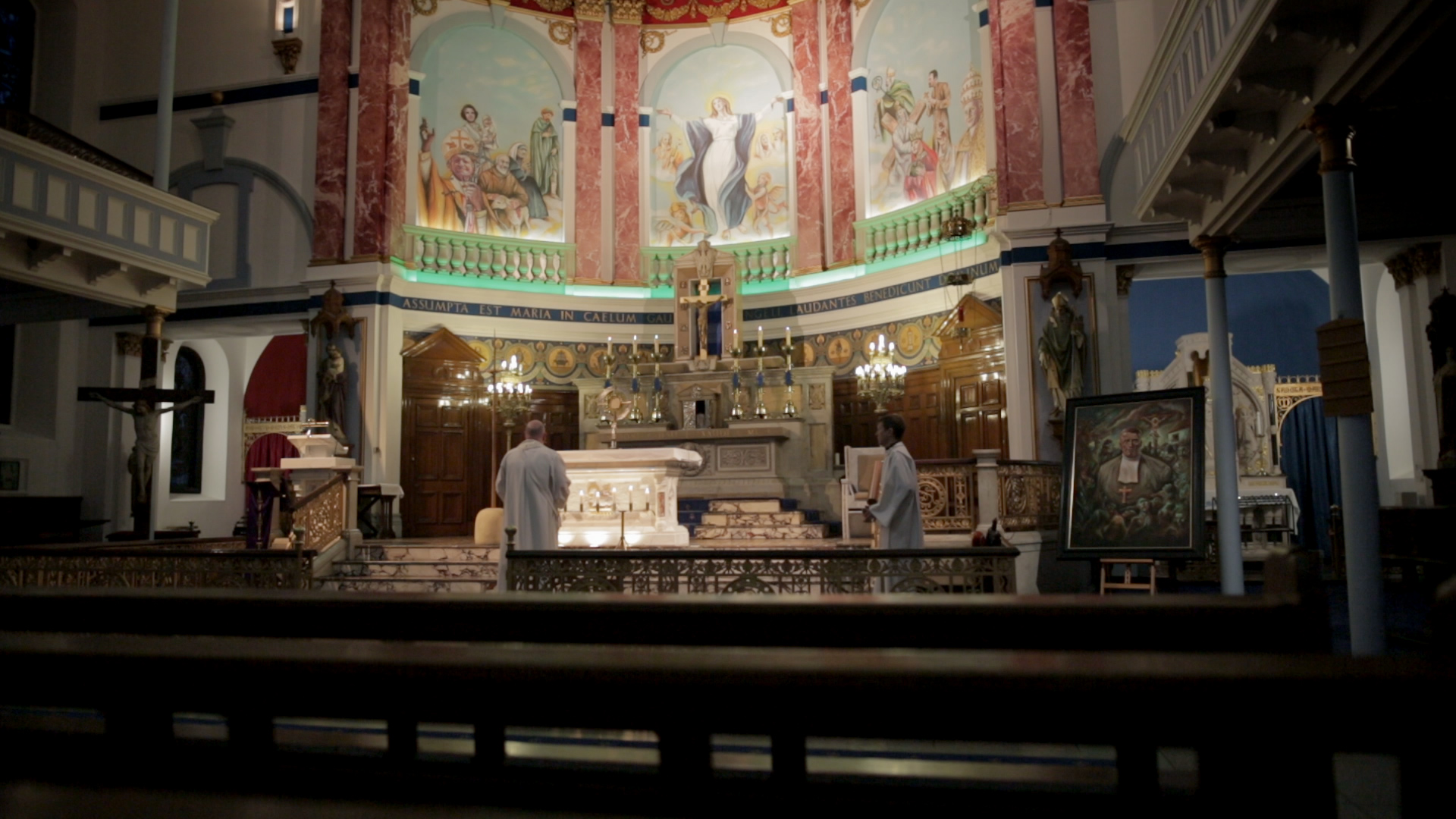 1887
Brother Walfrid founds Celtic FC
During Ireland's Great Famine of the 1840s, close to 1 million people died while the same number fled the country. More than 100,000 of them arrived in Scotland and Glasgow's East End, with its industrial nature, inevitably became a home for many Irish immigrants. But for decades, weighed down by illness and poor conditions generally, they struggled to find much charity. They did find some solace in religion, however, and in 1887, a Marist clergyman, Brother Walfrid – himself an immigrant from the obliterated west coast of Ireland – set up a football club to help raise funds for the embattled and poverty-stricken local community. And just like that, Glasgow Celtic FC was born.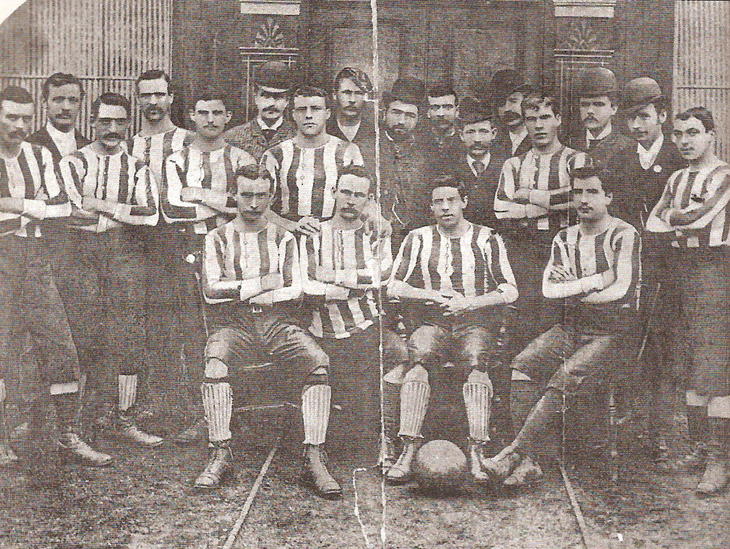 1888
Celtic FC plays first match against Rangers
The club's crest proudly references 1888 though it's generally believed that the club was founded the previous year at St. Mary's Church in Calton. What did occur in 1888 was the very first Celtic FC game – a friendly against another Glasgow club, Rangers. The very first Celtic team featured Willie Maley, who'd go on to become a club icon. Also, in the side was Johnny Coleman who would later emigrate to Canada, serve in World War I and is buried in the Brookside Cemetery in Winnipeg, MB.
1892
Celtic FC move to Celtic Park
The first piece of silverware that came Celtic's way was the Scottish Cup in 1892. But it was a big year for one other reason. Because of a substantial rise in rental cost, the club moved to a new Celtic Park – 500 metres from their original home - and have remained there ever since. It is now the second-largest stadium in the United Kingdom and has a capacity of over 60,000.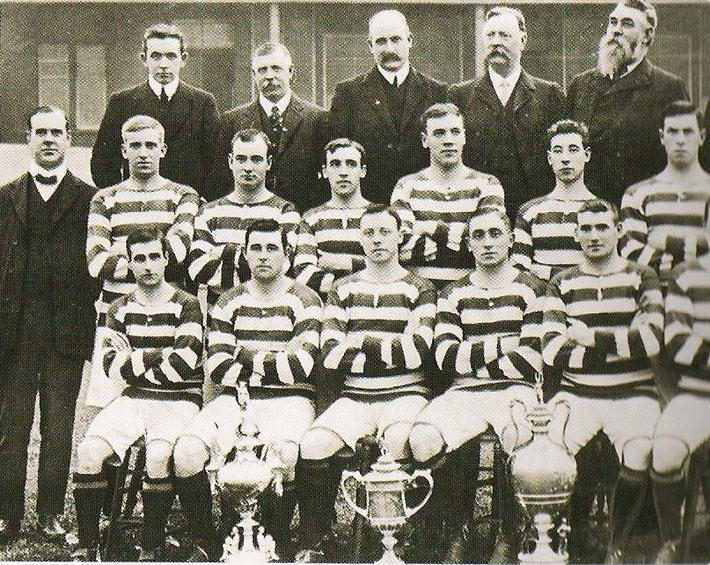 1897
Willie Maley becomes first Celtic manager
At 29, Willie Maley became the club's first ever manager – appointed by the board of directors. Maley's father was Thomas O'Malley – an Irishman from the west coast – who served in the British Army. While stationed in Canada, O'Malley met Mary Ann Montgomery and the pair got married before relocating and making Scotland their home. Maley would serve as Celtic's manager from 1897 – 1940 and won 16 championships and 14 Scottish Cups in that period. His famous phrase was 'It's not the creed nor his nationality that counts. It's the man himself'.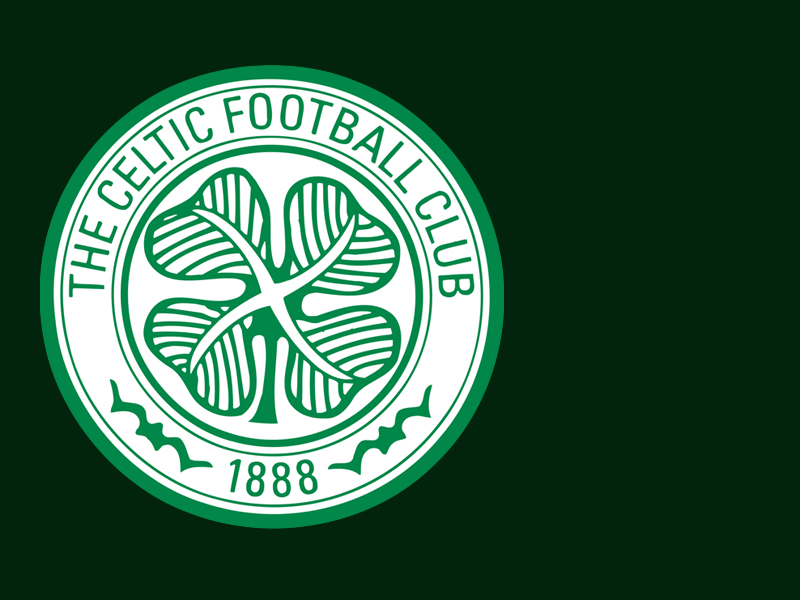 1903
Introduction of green and white hoops
Wearing stripes since their inception, Celtic adopted their iconic green and white hooped shirts for a game against Partick Thistle in 1903 – a clash also notable for the debut of Robert 'Bobby' Muir. The following year, Muir is part of the Celtic team that beats Rangers in the final of the Scottish Cup. Muir eventually moved to Canada and made a home in Toronto. He worked in Eaton's and went on became a key soccer administrator in Ontario.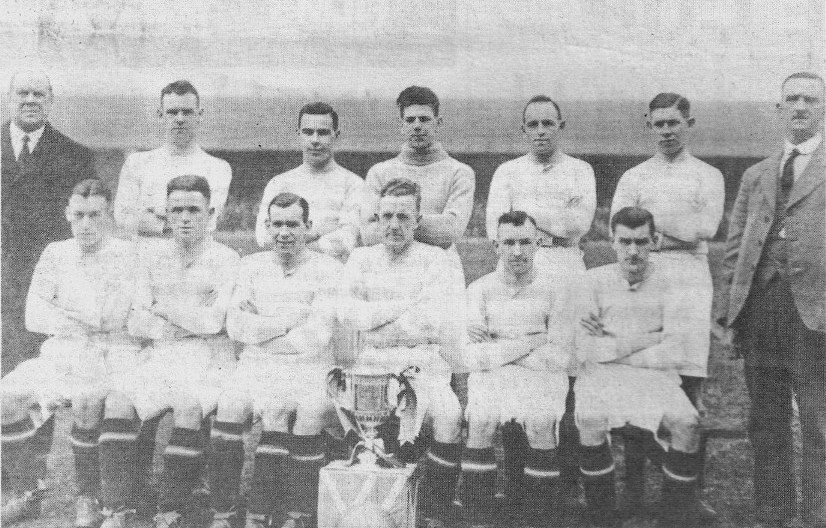 1907
Celtic FC win first league and cup 'double'
After winning the league championship for six straight seasons, the club wins the league and cup 'double' in 1907 - the first time the achievement occurs in national sports history. In 1908, Celtic do it again. And their period of domestic dominance continues during the war years as they claim the league championship another four times in a row between 1914 and 1917.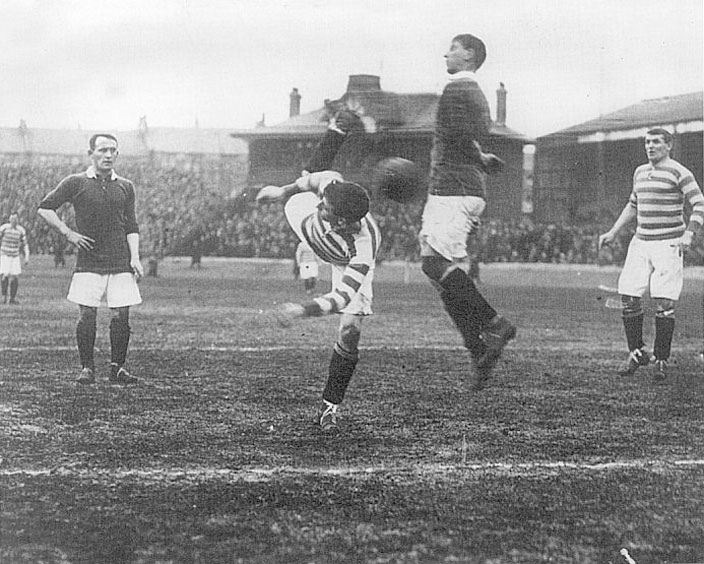 1940
Celtic FC set attendance record
Celtic win the Scottish Cup in 1937 in front of a crowd 146,433 at Glasgow's Hamden Park. The attendance that day is still a record. Three years later, Willie Maley, the legendary coach, steps away from the club. His trophy haul was incredible: 16 league championships and 14 Scottish Cups.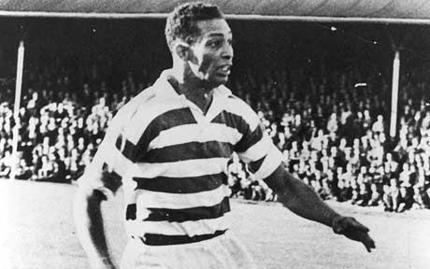 1951
Celtic's ties to Gil Scott-Heron
Spotted by a scout when Celtic were on a tour of North America, the Jamaican-born but Canadian-raised Gil Heron (father of jazz musician and rap pioneer Gil Scott-Heron), became the first black player to represent Celtic in the early 1950s.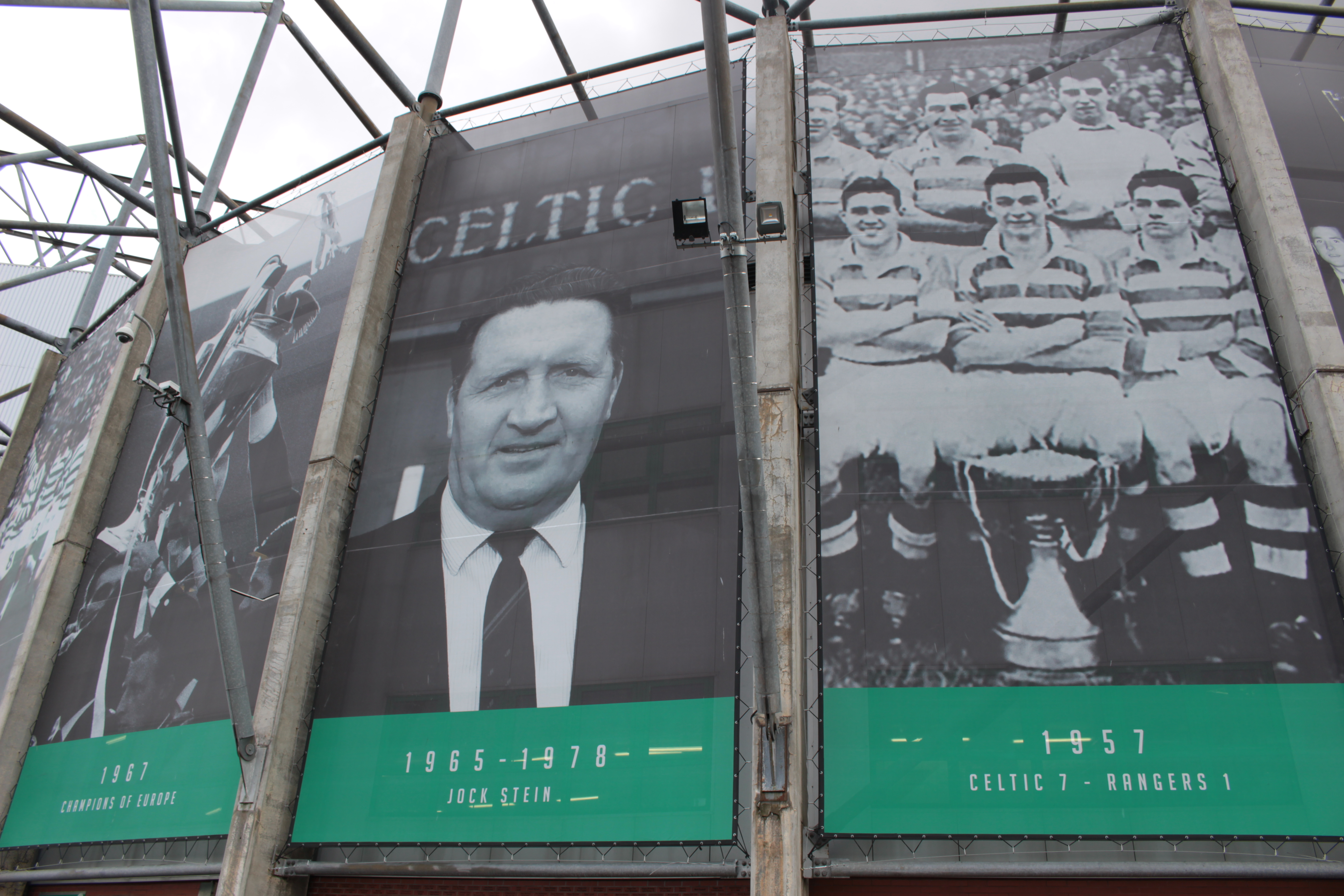 1965
Jock Stein arrives as manager
In March 1965, the club appointed the iconic Jock Stein as manager - only their fourth since their inception. He would stay for 13 years and bring unprecedented success to the Hoops. Two years after arriving, he memorably oversaw Celtic's European Cup triumph - the first British side to ever win the illustrious tournament. 'The Lisbon Lions' were all born within a 30-mile radius of Celtic Park and got the better of Inter Milan in the decider. Tommy Gemmell and Stevie Chalmers scored in the 2-1 victory in Portugal.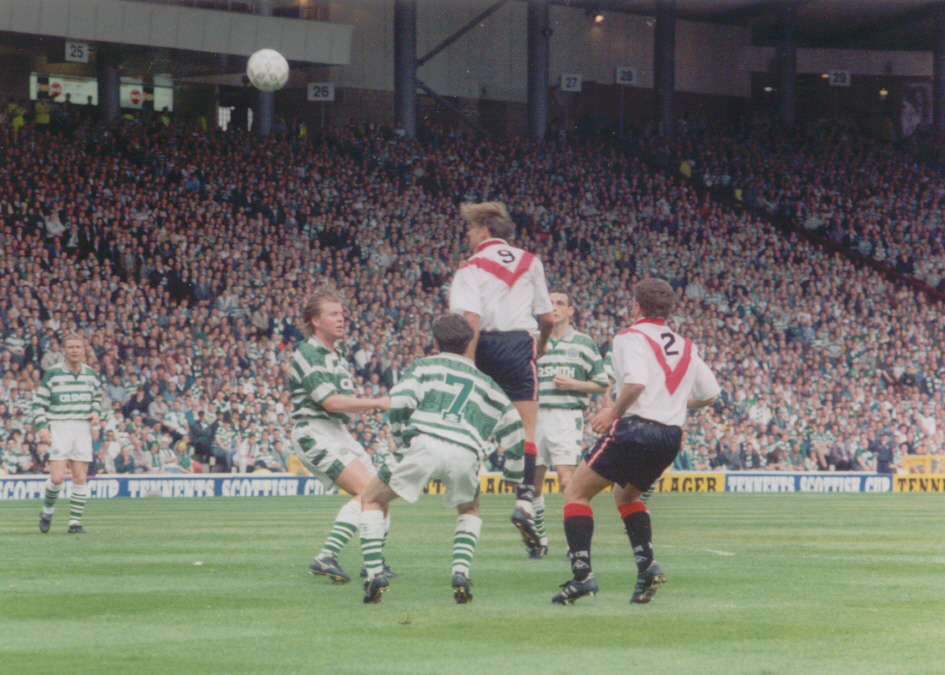 1968
Kenny Dalglish makes his Celtic debut
Celtic handed a debut to a young player called Kenneth 'Kenny' Dalglish in 1968 but it wasn't until 1971 that he'd settle into a first-choice player. He went on to become a club icon. In 8 years, he won 4 league titles and 4 Scottish Cups before signing for English side Liverpool. He was part of the Celtic side that claimed a championship record in 1974: an incredible 9th league title in a row. At the time, it was a joint world record.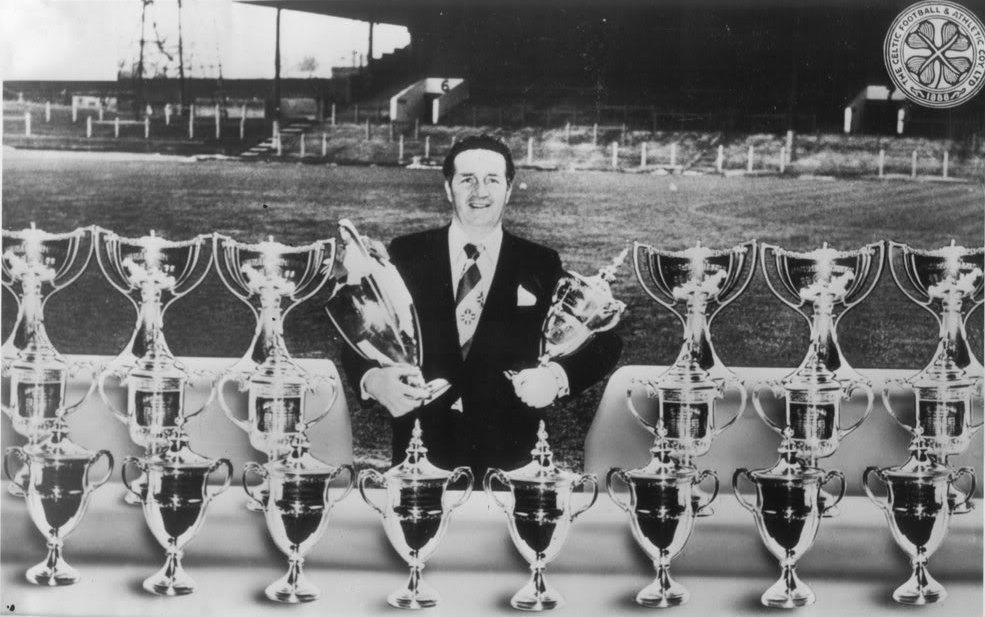 1978
Jock Stein steps down as club manager
After 12 years in charge, Jock Stein stepped down as Celtic boss. Over that period, he oversaw a remarkable run of success: the European Cup, 10 Scottish league titles, 8 Scottish Cups and 6 League Cups. Stein also turned Celtic into a European powerhouse while in charge. As well as winning the European Cup in 1967, they were beaten in the 1970 final and reached the semis on two occasions. In 1978, Billy McNeill, who captained the club to the historic win in '67, replaced Stein as manager.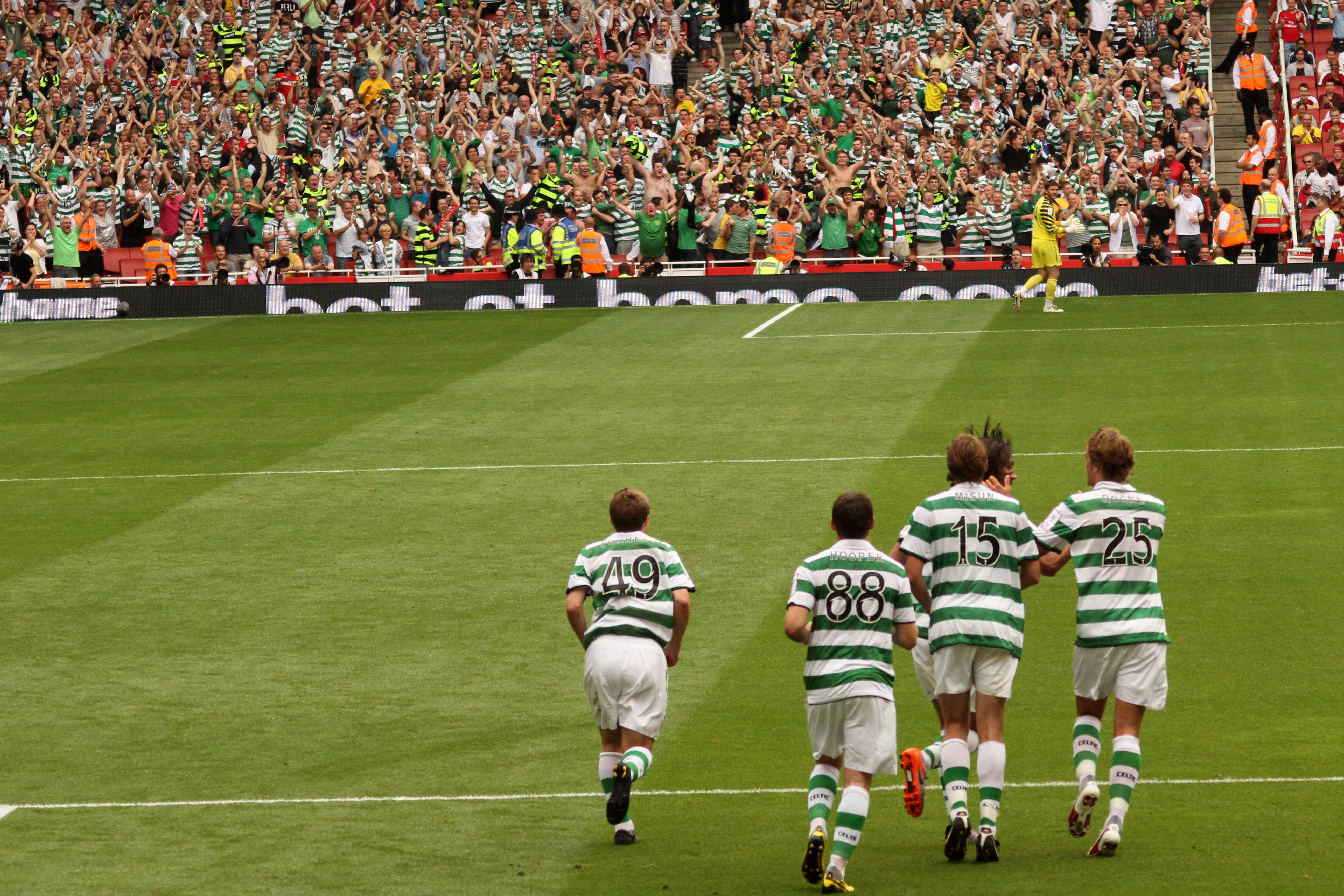 1988
Billy McNeill wins big in Celtic's centenary year
McNeill won the championship in his first season in charge (and three in total) but left the club in 1983 only to return four years later. In the club's centenary year - 1988 - McNeill led Celtic to the league and Scottish Cup 'double' - their first in 11 years.
1994
Canada-based businessman Fergus McCann saves Celtic
The early 1990s saw the club enter a bleak period as instability on the pitch was met with hostility off it. A lack of silverware, a conveyor belt of different managers and boardroom struggles dovetailed with financial problems and by the middle of the decade, Celtic were faced with the threat of bankruptcy. Enter Fergus McCann, a Scottish-born businessman who had left for Canada decades earlier and made his money there. He had emotional ties to the club and, while working with Marconi in 1967, he sat at the back of a meeting and listened to the European Cup final on the BBC World Service. With only hours until the club went into administration, he paid off the Celtic's massive bank debts and set about putting a rebuilding process together. The club had been saved.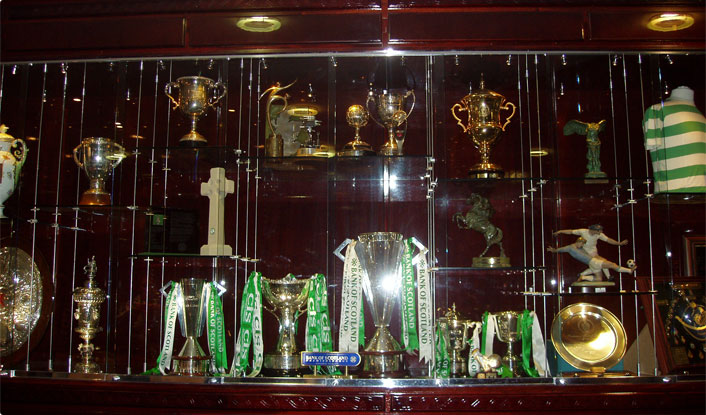 1998
Celtic ends silverware drought after troublesome spell
As local rivals Glasgow Rangers enjoyed a period of domestic dominance, Celtic won their first piece of silverware in six years as club legend Tommy Burns guided them to the 1995 Scottish Cup. Three years later, under Dutchman Wim Jansen, Celtic won their first league title in a decade and spoiled Rangers' chances of winning an historic tenth successive championship in the process. In the summer of 1997, Jansen signed Dutch striker Henrik Larsson from Feyenoord. He would go on to become a club icon as Celtic rose from the ashes and began to dominate Scottish football once more.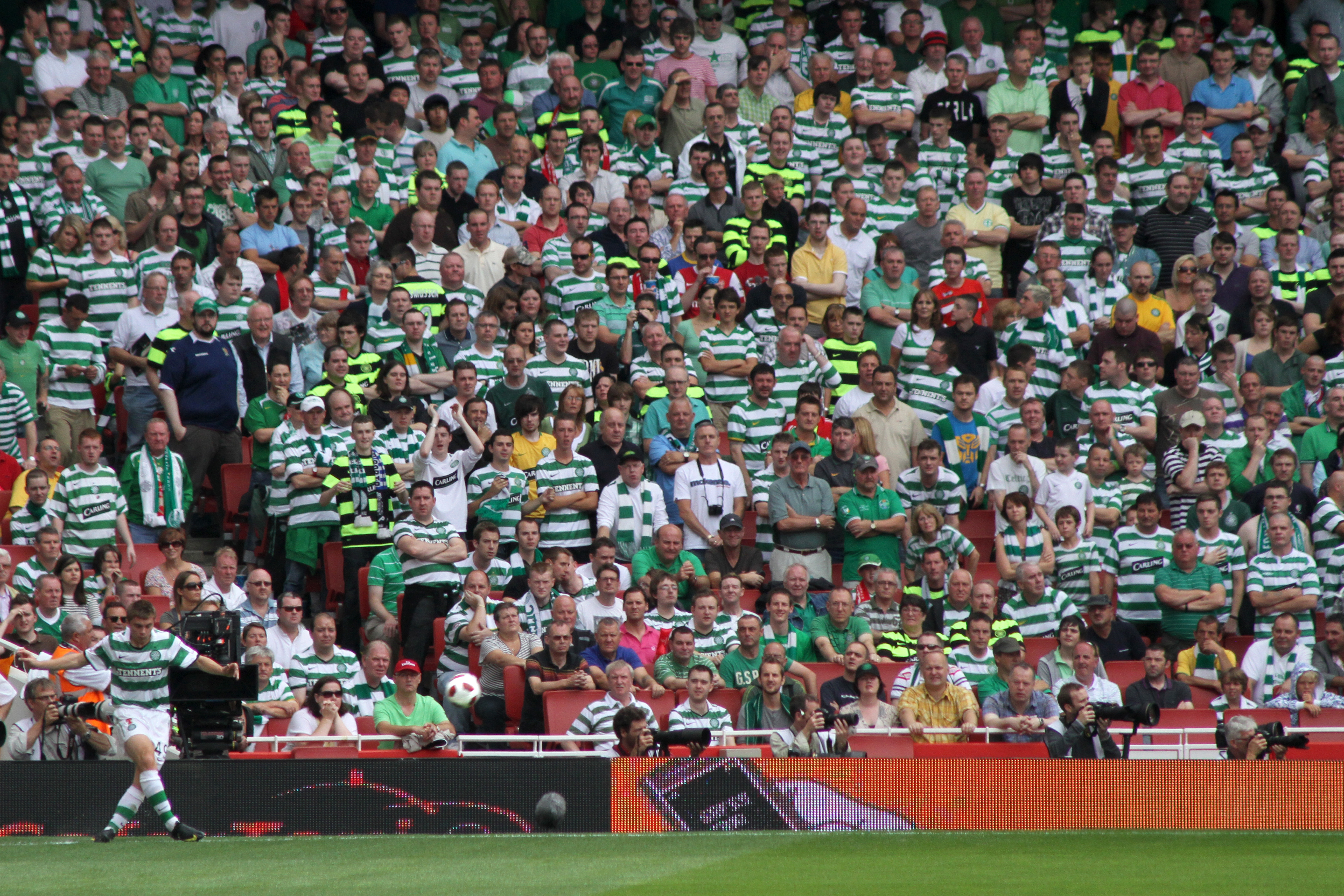 2000
Manager Martin O'Neill arrives, Celtic win 'treble'
Martin O'Neill arrives as coach and with Larsson maturing into one of the most potent attackers in Europe, Celtic claim a litany of honours including the domestic 'treble' in 2001. Later that year, they featured in the newly-formatted UEFA Champions League (formerly the European Cup) for the first time and claimed a memorable 4-3 win over Juventus in Glasgow. In 2003, the club reached the Uefa Cup final - their first European decider since 1970 - but lost to Jose Mourinho's FC Porto. 80,000 Celtic supporters travelled to Seville for the game.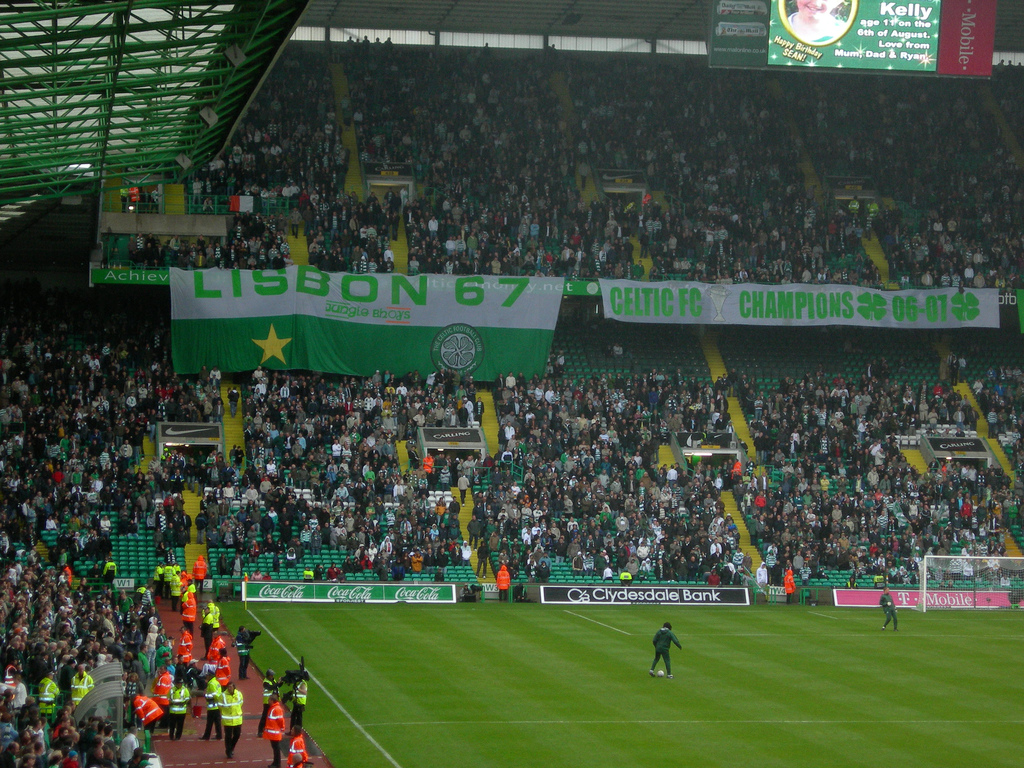 2005
More success under Gordon Strachan while big European nights return
With Larsson having left the club the year previously, O'Neill stepped aside as manager in 2005 after winning three league titles and three Scottish Cups in his five years at Celtic. He was replaced by Gordon Strachan, who led the club to three successive titles in 2006, 2007 and 2008. He also oversaw some magnificent European nights as Celtic conjured some impressive Champions League results. In 2006, group-stage wins against Benfica and Manchester United ensured they progressed to the knockout stages but they suffered defeat to eventual winners AC Milan. The following season, Celtic gained some revenge by beating Milan in the group stage, as well as Benfica again. But they narrowly lost to Barcelona in the next round.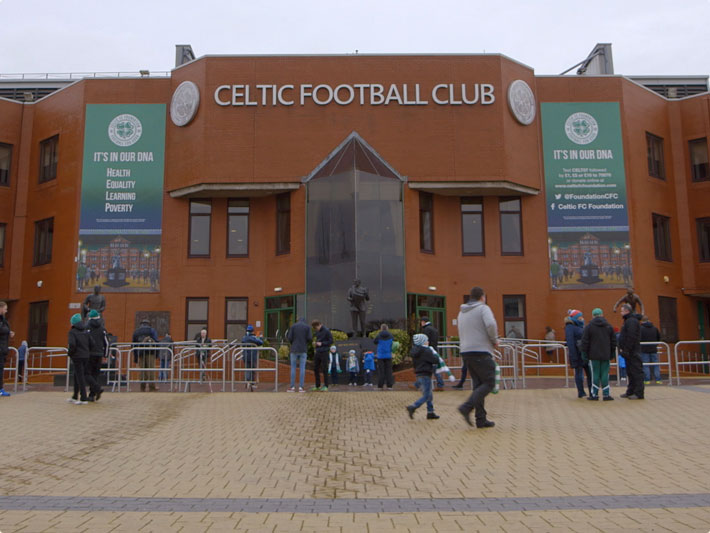 2010
Neil Lennon continues domestic dominance and a magical Barcelona result
Strachan left in 2009 and after Tony Mowbray's unsuccessful stint, former captain Neil Lennon was brought in on an interim basis before being handed the reins permanently the following year. Under his management, the club won three league titles in a row while they enjoyed some more memorable European results, most notably the 2-1 victory over the heavyweights of Barcelona at Celtic Park in 2012. The victory came just one day after the club's 125th birthday.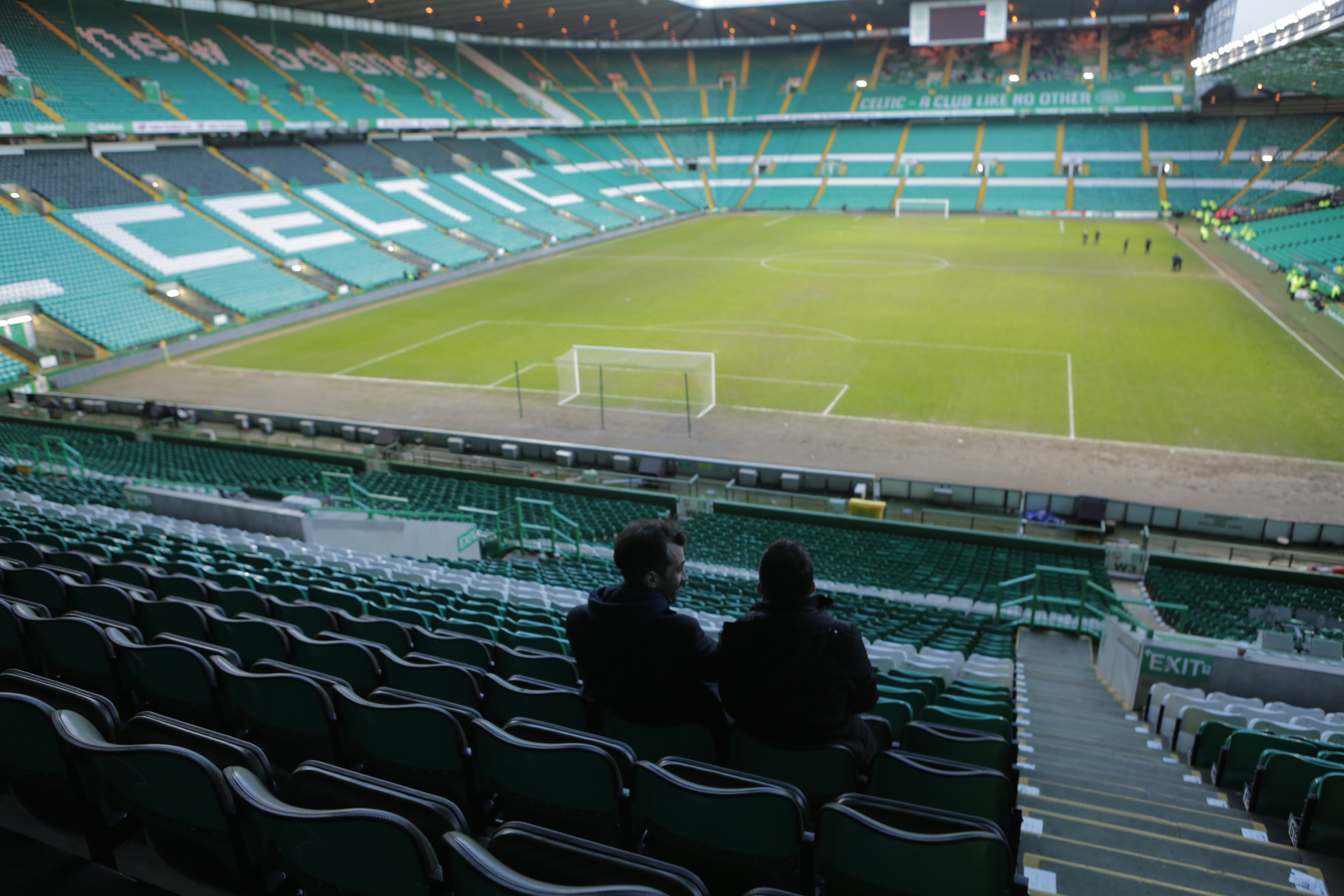 2016
Celtic wins 47th championship under Ronny Deila
After Lennon left in 2014, he was replaced by a Norwegian - Ronny Deila. He stayed for two seasons and won back-to-back championships. The 2015/2016 Scottish title was Celtic's 47th since their inception.